Dec 01, 2023
0 comment

Admin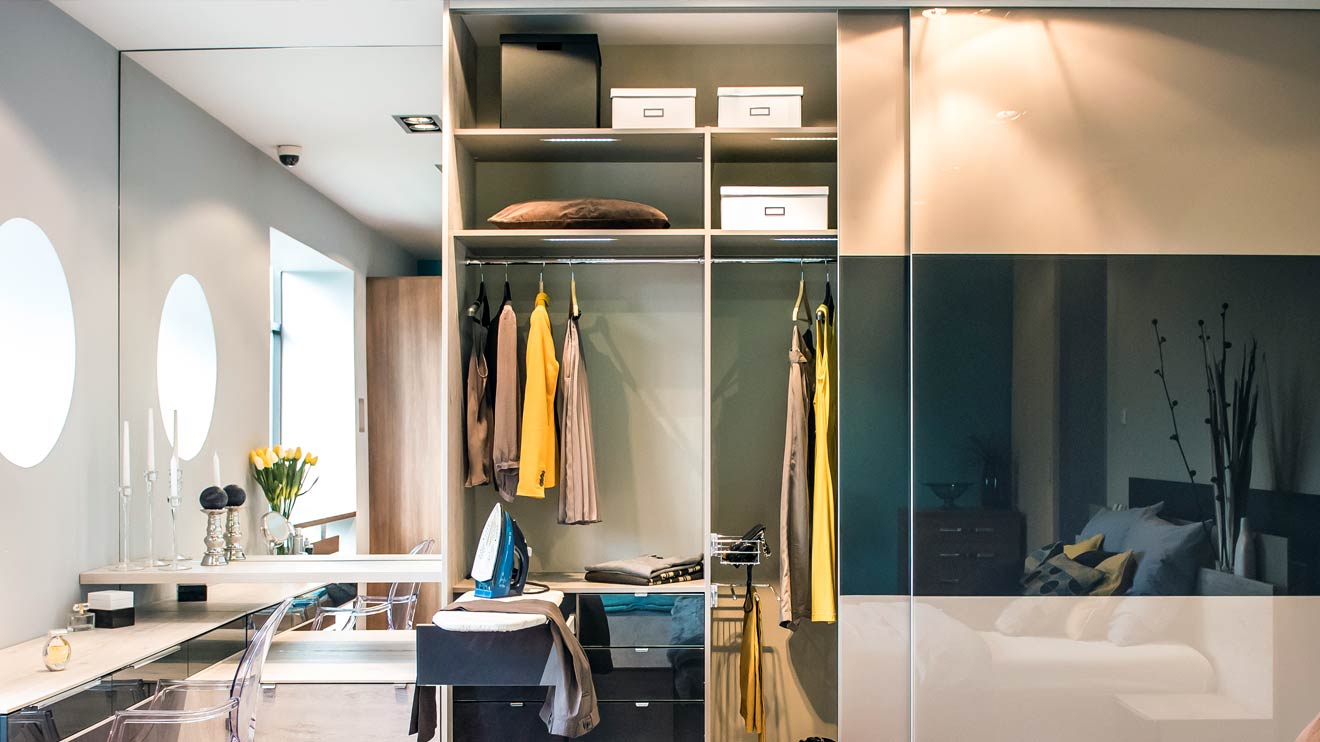 Wardrobes can be built in and you can save a lot of money. Built-in cabinet allows you to do it. Its design enables you to use the building constructions, such as floor, walls, ceiling as top, side, bottom and back walls. The shape and size of the cabinet should meet the parameters of the place where the cabinet will be installed. Mounting of the main components to the ceiling, walls and floor must be rigid.Built-in wardrobe-compartment helps you to easily hide defects in planning, as well as effectively fill the useless space (as it seems to you). The wardrobe can be installed in a niche or in the doorway. It is impossible to move such a cabinet from place to place which can become a great disadvantage of such type of construction.
Case wardrobe – compartment, unlike the built -in cabinet, looks like the common wardrobe.  There are walls, ceiling and floor in it. A distinctive feature of such a wardrobe is the sliding doors presence and convenient organization of different drawers, shelves and hangers.
Case wardrobe can be moved or carried over to other rooms or you can take it with you while moving to some other dwelling. While choosing the wardrobe it is important to take into account size and planning of the room. Depending on these factors you can choose one of the available variants- the diagonal cabinet, diagonal corner, built - in, diagonal with the mezzanines, etc. In order to change the shape of the room and to give the interior originality non-standard variants of wardrobes – compartments are often used.
Wardrobe-compartment in the interior as it can determine the style of the interior and the room atmosphere in general. Special attention is paid to the wardrobe-compartment. It must be harmoniously placed on the available space and it shouldn't spoil the proportions of the room while performing its functions. Wardrobe-compartment for an entrance hall or corridor should be practical, while the cabinet for the living should be stylish and elegant.
Wardrobe for the bedroom should be chosen in accordance with the style of the room and its color must be calm. The best variant for the children's room will be bright and unusual cabinet. Wardrobe -compartment for the study must have strict and expressive lines, business style look and the combination of tones. The main element of the cabinet design is the door. It can be made of mirrors, glass, ornamental plates and other materials. For a dark and small room a mirrored wardrobe -compartment will suit perfectly, in the high-tech interior glass or metal cabinet will also be appropriate.