Komandor offers light and spacious desks with excellent functionality. Each of them can be produced from panels available in 90 colours, for both left and right-handed users.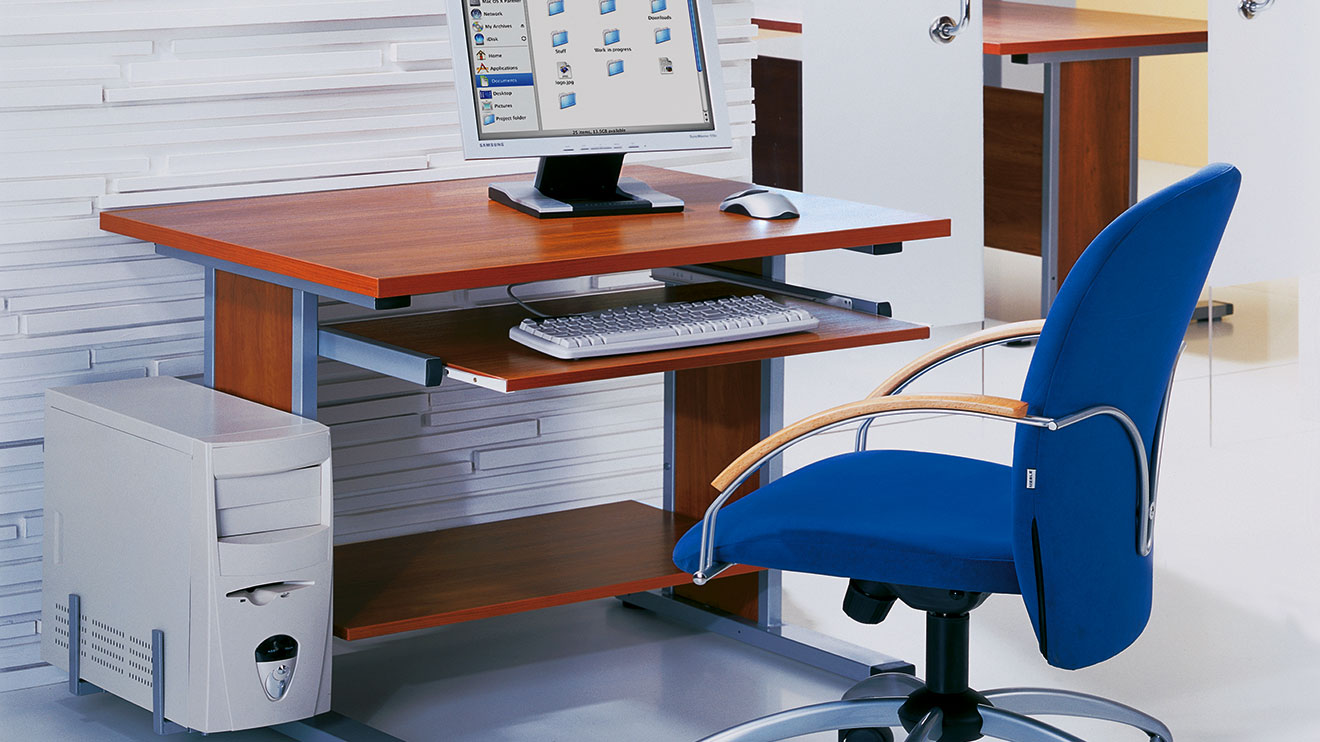 Desks can be supplemented with handles, drawers and keyboard sliding shelves. This piece of furniture can be designed in any way you wish to suit the user. Desks can also be arranged in suites, together with wardrobes, cupboards and beds; not just in offices. 
With a full choice of colours, materials and structures it is possible to create a desk which perfectly fits the user from the President's office to a teenager's room and even a toddler's nursery. 
The most important aim during the design process is to ensure it is ergonomic, functional and aesthetic at the same time. It should also be suitable and specially adapted to the user.
A desk is not just a typical piece of office furniture but also a perfect place for children colouring, games and homework. The desk should therefore be adapted to the person who is using it. In children's rooms we do not recommend desks with sharp edges. 
When choosing a desk for a child it is important to design it on such a way that helps to encourage a child's interests and talents. The space devoted to the desk should be carefully considered. In small rooms the best solution is to choose corner desk, the top of which is quite large. Standard dimensions of this desk are: 72-75cm height, 60cm of free space under the desk and 70cm width.