In this system the doors can both fold and slide. This solution allows for easier access to the wardrobe interior. Thanks to the nature of folding doors, which do not take up extra space like sliding doors, it is much easier to plan your wardrobe interior. The only restriction caused by the system is the width of door wing. It can be a maximum of 50 cm wide (therefore the width of folding doors cannot be bigger than 100 cm).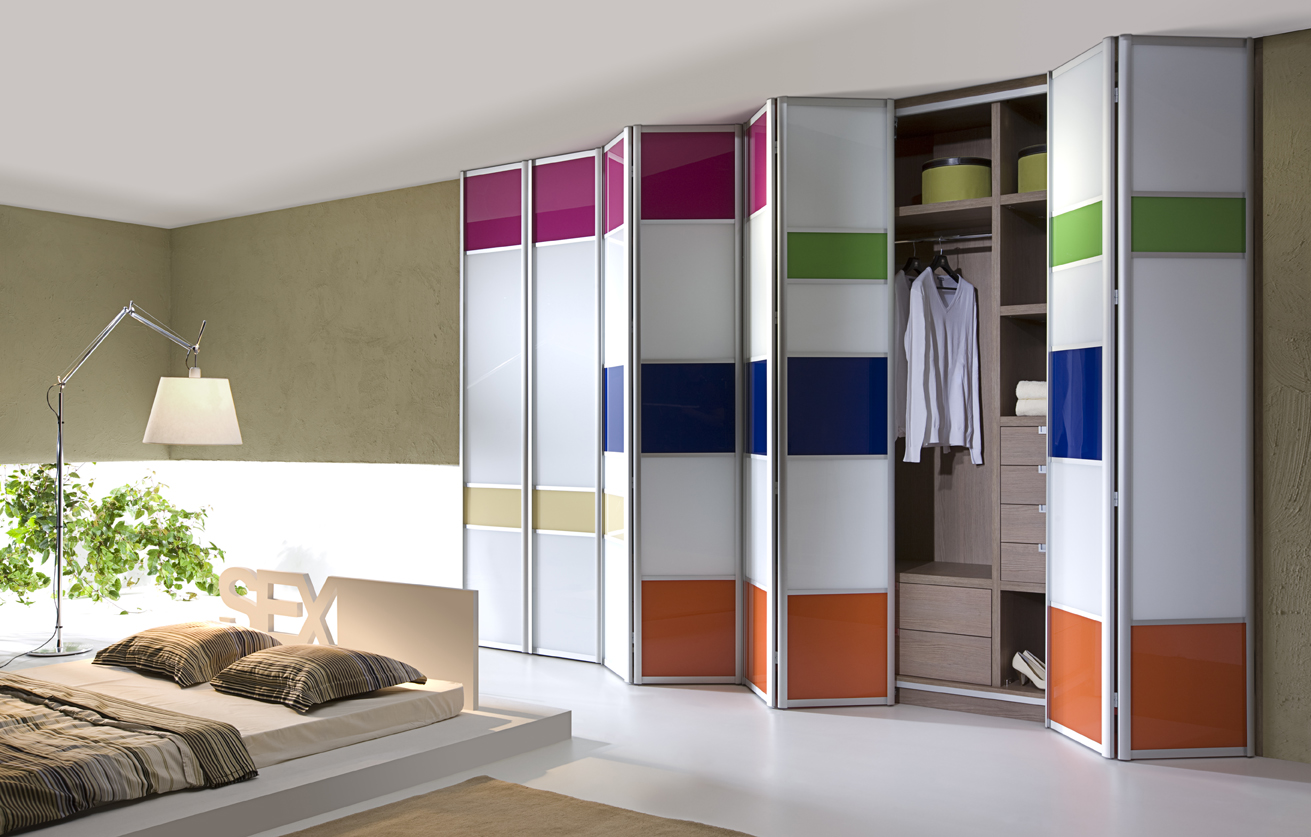 ETIUDA 1
Aluminium profile in Etiuda 1 system resembles the Lazuryt profile and is equally comfortable and easy to open.
ETIUDA 2
Profiles in Etiuda 2 create a thin frame surrounding the doors. They allow for the assembly of doors with glass or board panel as insert material, adding joiner rails, connecting two types of insert materials, and they offer a choice of handles.
ETIUDA 3
Doors in Etiuda 3 system have very thin 1mm frame with a handle which facilitates opening. Etiuda 3 profile allows for doors division and joining of different types of glass which is glued into the profile. 
ETIUDA 4
Etiuda 4 system is adapted for 18mm board panel, with edging of PVC. It has an inner profile with a handle and allows for the installation of inserted handles. 
ETIUDA 5
Etiuda 5 system is adapted for 18mm board panel without edging. It has a visible, thin aluminium frame and it allows for joining different panels.