In the majority of houses a kitchen is more than just a place to cook and prepare meals. Therefore it is so important to design and equip it in a functional and practical way so you, your family and your guests can enjoy time together socialising cooking and eating.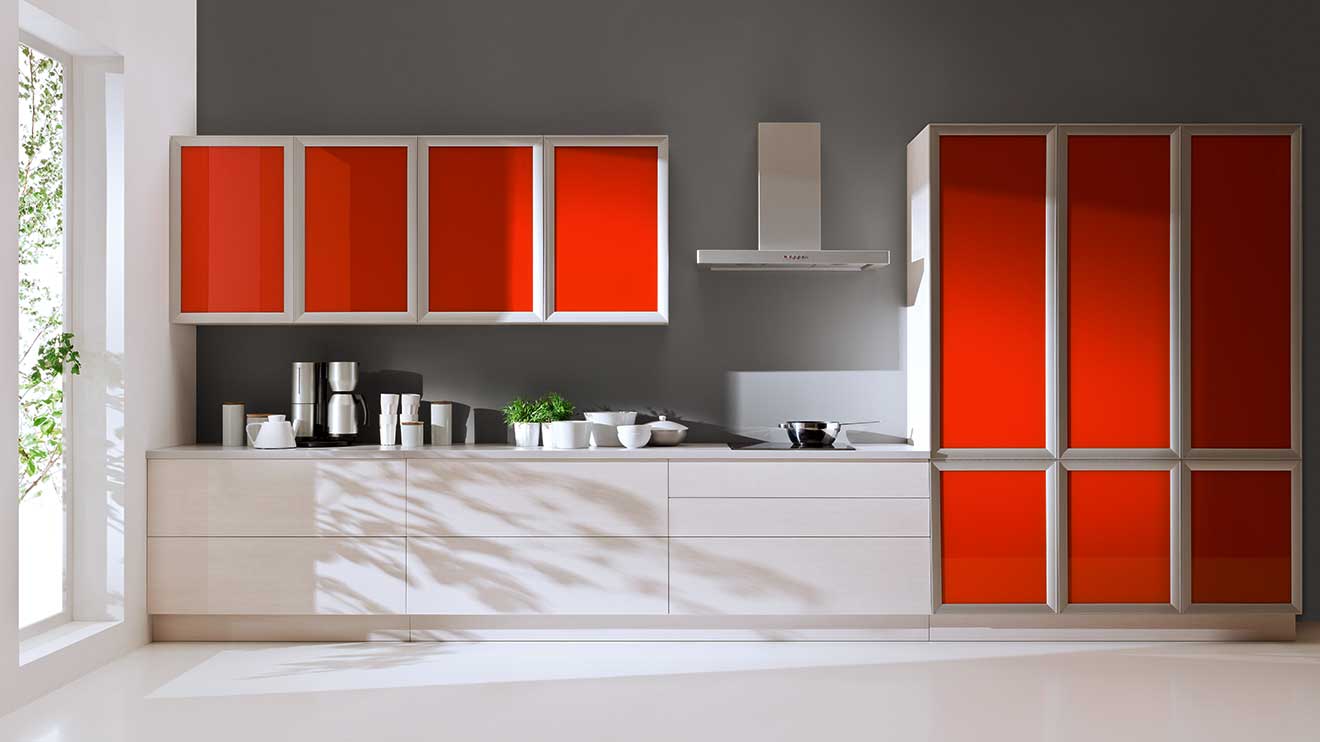 Well-planned kitchen is divided into 5 zones: food storage, meal preparation, dishes storage area, cleaning materials storage, cutlery and crockery set storage.
Kitchen furniture can be shaped in a letter "U" or "L". They can be also designed in one row or on two opposite walls (double-row kitchen) and create a kitchen island. Regardless of your design the one thing there is a lot of in any kitchen is cupboard and drawers.
We recommend our range of sliding and pivoting doors that come with a wide choice of stylistically different insert materials. This not only helps you to design your kitchen in an attractive and functional way but allows you to match the design features or accessories with other rooms such as the dining room. Single or double partition doors can cleverly divide your kitchen into two sections: dining and cooking. We offer a wide selection of countertops, laminated board panels and accessories, which will help you create a unique look and fell to you kitchen.
A kitchen should be fully ergonomic helping to save time whilst preparing meals and storing household goods, larder food and crockery. Therefore, when designing your kitchen, you should plan how to organize every available space. Komandor has all the accessories to help.