The Aurora System of dividing walls, makes arranging your apartment or office environment easy. It is a clever way of dividing a large room into smaller rooms – an interior within an interior. By an application of modular walls made of aluminium and glass, this pioneering solution gives lightness and transparency to the room. Aurora profiles give an opportunity for division of single walls, arrangement of space from the floor to the ceiling, and they allow for the composition of multiple fillings plus sliding doors or classic doors, depending on the function of a room. 
Quality is guaranteed by
European Technical Approval for European market
Fire performance
Acoustic testing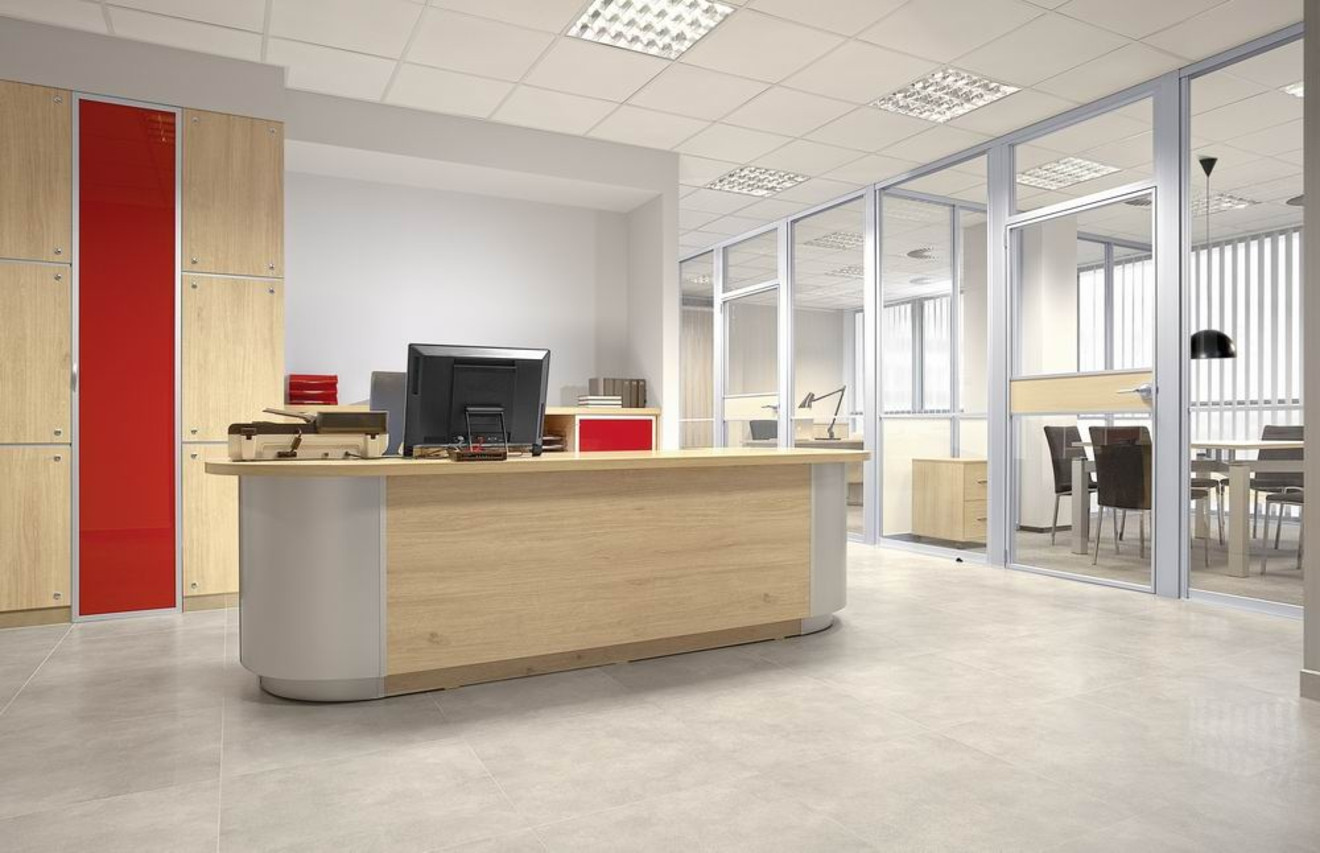 Useful info:
The maximum height of the side panels is 3.5 m and the width of one panel is 1.1 m
There is a possibility of fixing the system in the room with suspended ceiling.
Mounting system does not require any further construction 
Fixing holders guarantee safe and durable assembly of top profiles.
The distance between the ceiling and room top is max 60cm, min 11.5 cm. 
Aurora partition system enables the assembly of electric cables, electric sockets and switches. 
For a passage divider we can use sliding and pivoting doors of max 110cm made of high heated glass 8mm or doors in aluminium frame from safety glass 6mm.
Soft closers and sliding door locks can be added to the doors. 
The Aurora dividing walls system is perfect for redefining public space. It has been used to redesign offices, conference halls, box offices and trade halls.