A bookcase is a classic piece of furniture which has stood the test of time over the years. Nothing has replaced this versatile piece. Our bookcase is made of panels or veneer in both open and close variants with a glass front.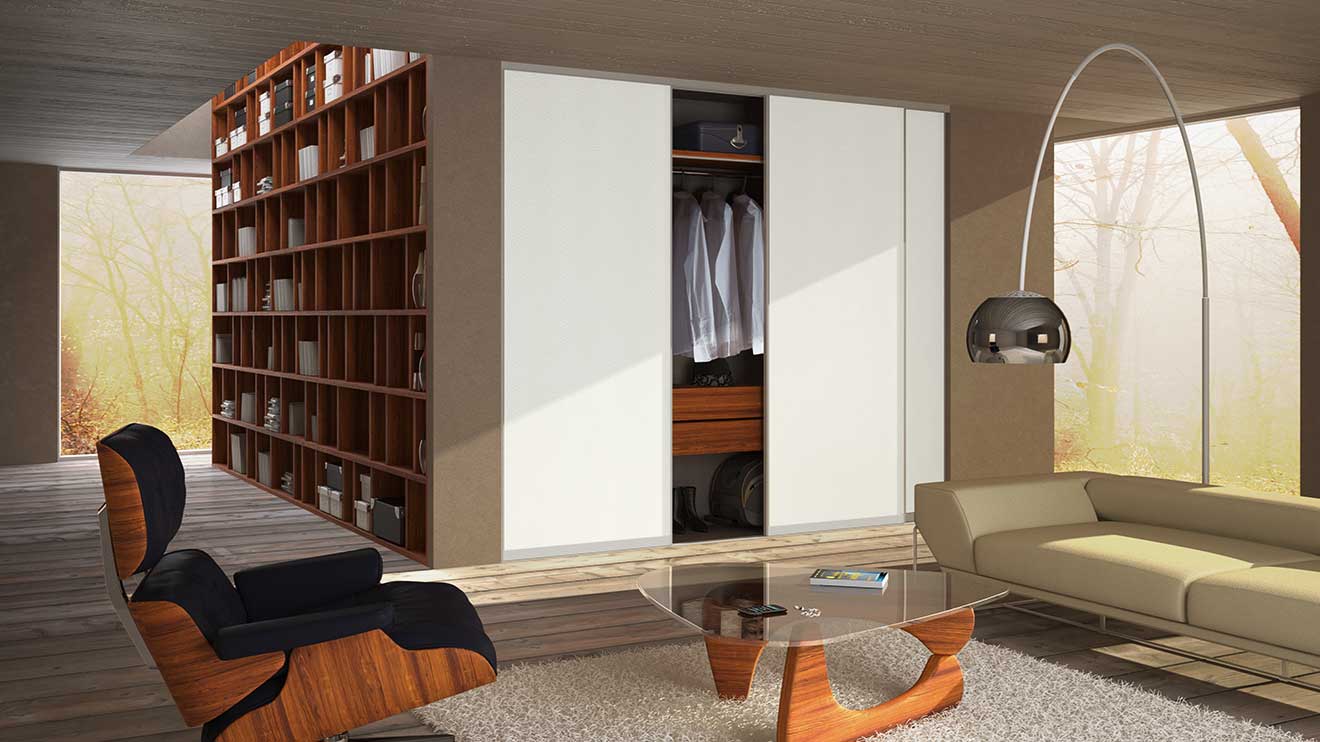 Then bookcase can be produced from panels available in over 90 colours or it can be a combination of multiple colours. Our designers can create both traditional pieces and more modern designs. The panel thickness is 28mm and 36mm, so the bookcases are solid and strong. Some materials we use closely resemble real wood. Another interesting idea is sandblasting bookcase fronts. 
During the design of a bookcase it is important to consider the appropriate distances between shelves. An album on a shelf should have 36cm of free space. Dictionaries and encyclopaedias would need 30cm, while paperback or standard hardback books would not exceed 23 cm.
Stacking many books and binders can overload the shelf, especially when its length is more than 100cm. In such case the shelf should be supported with brackets. Shelves in bookcases are made of panels 28mm thick, optimum for resistance and strength. 
A bookcase and a glass-case will have different depths depending on the stored items. When they are designed for books, their optimal depth should be 30cm because we will be able to store albums there. However, in case of standard format books, the dimensions can be reduced by 5cm. Before the purchase of a bookcase we advise you check the contents of your home library. 
Apart from bookcases, the most popular piece of furniture we offer is the glass-case with locked glass door. Glass-cases usually contain family souvenirs, photographs and other sentimental items on display. Glass fronts make the piece seem lighter and protects from dust. 
An interesting visual effect can be created by point lighting in the bookcase. Good reflective lighting will emphasize the pattern of a panel and make the exposition even more elegant.
A choice of material and colours, point lighting, as well as glass shelves, makes the perfectly planned bookcase a spectacular partition between two rooms. The most important consideration is to maintain the functionality and aesthetics of the bookcase within your room.