Attic space, although unique, can be notoriously hard to arrange, mainly because of the struts and ceiling beams. The same can be said for under stair recesses. Komandor offer solutions which allow you to work around these problems and turn them into a workable, desirable and useful space. Sliding wardrobes can be fitted under the slants, inside which you can locate smaller and bigger shelves, perfectly matching the available space. You then get the practical storage space without changing the room's design.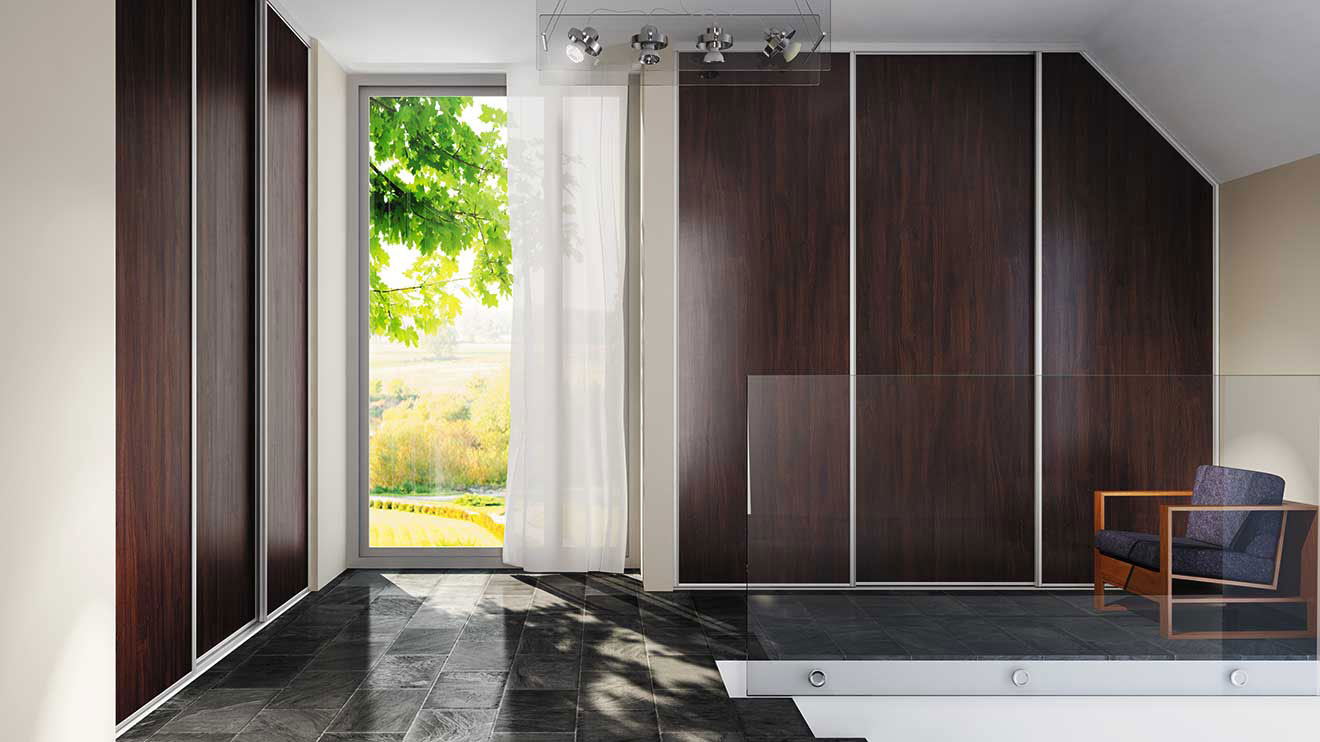 The attic is a place where we often place walk-ins, both classically made from laminated panels, and designs based on a column and rod system. Bearing elements which creates these systems can be cut so that they can be fitted into the existing space. The column system is so universal that it is easily fitted to walls and ceiling. A bespoke shelving system, which can be easily fitted under the slants, is also a good solution for the attic.
Leave some free space left in order to utilise other areas of the space in a different way such as creating a TV room, a reading space, a walk-in or even a bedroom.
The attic can be stylistically different from the rest of the house. It gives you an opportunity to really explore different colours, patterns and materials.