Komandor's clever Corner system aids wardrobe construction in difficult spaces. It is available in two variants: as a corner profile with sliding doors (internal or external) and corner profiles with suspended door. The most significant element of this system is its aluminium profile, Lazuryt, available in natural and Champaign anode. It can be designed to complement both modern and classic interiors.
The internal corner system is a perfect for cloakrooms and corner storage solutions. The magnetic strip fixed along the whole length of a profile means the door slides smoothly and quietly. Such a functional piece can be designed in multiple ways without the need to add supplementary internal walls taking up more space. We simply create an own interior within existing one i.e. a cloakroom in a bedroom, a dividing space for the office or a sleeping annex in the living-room.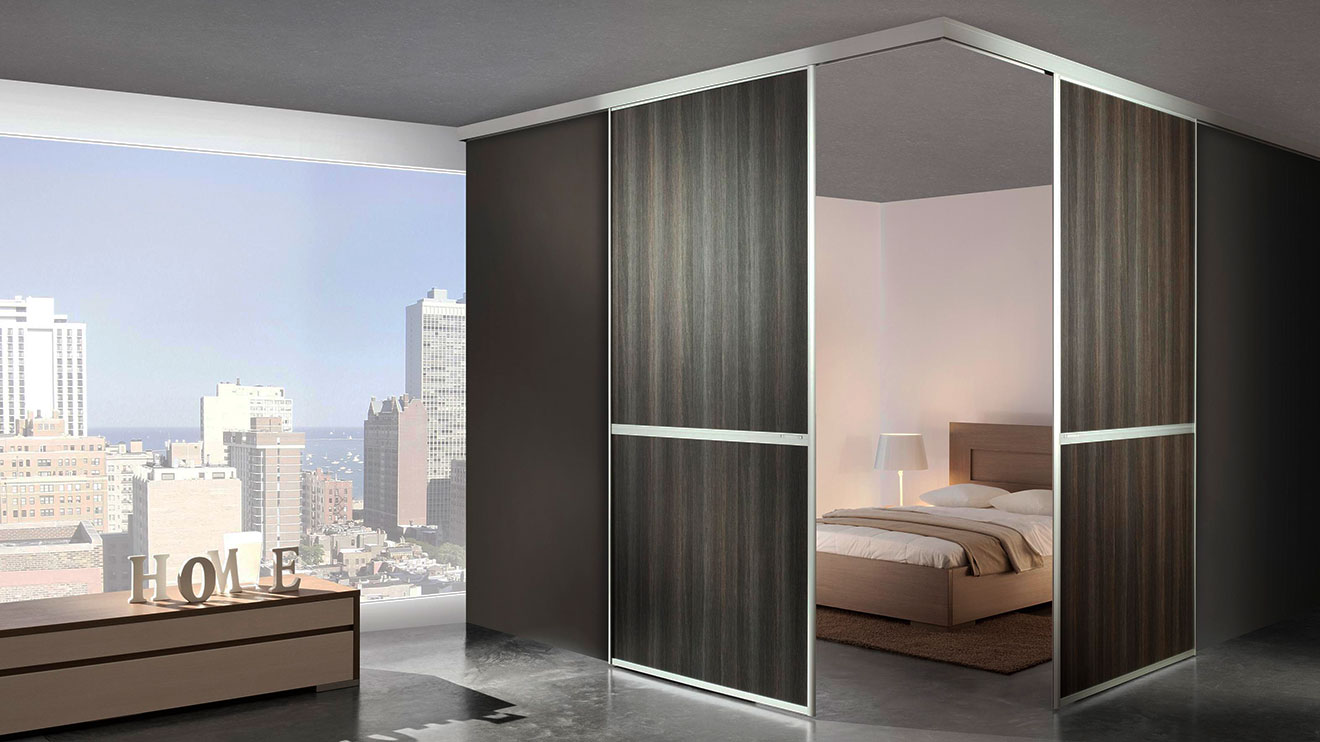 The Suspended Corner System is a visual triumph. The design looks very linear and clean. Its uniqueness is due to the fact that there is no need to install the guide bars on the floor. Suspended Corner system is available in natural anode colour.
CORNER LAZURYT
This aluminium profile bases its design on the Lazuryt profile, with a delicate, subtle shape. Rounded edges, clarity of form and perfect composition makes it light and delicate. As a corner profile it was additionally equipped with magnetic strip which makes closing doors easier and quieter. It is available in anode natural as corner sliding system or suspended corner system.