The newest Komandor system with new innovatory closing and opening doors system - 'Comfort Touch'. This very modern no-frame look creates numerous possibilities in room design. 
Revolution in design!
no visible frames and handles
invisible sliding system mechanisms
innovative, invisible system of opening the doors through pushing 
soft closing mechanism with Comfort Touch spring
Parameters:
max.door height: 2750mm
max.door width: 1300mm
suitable for inserts: 4mm (glass), 10mm (board panel)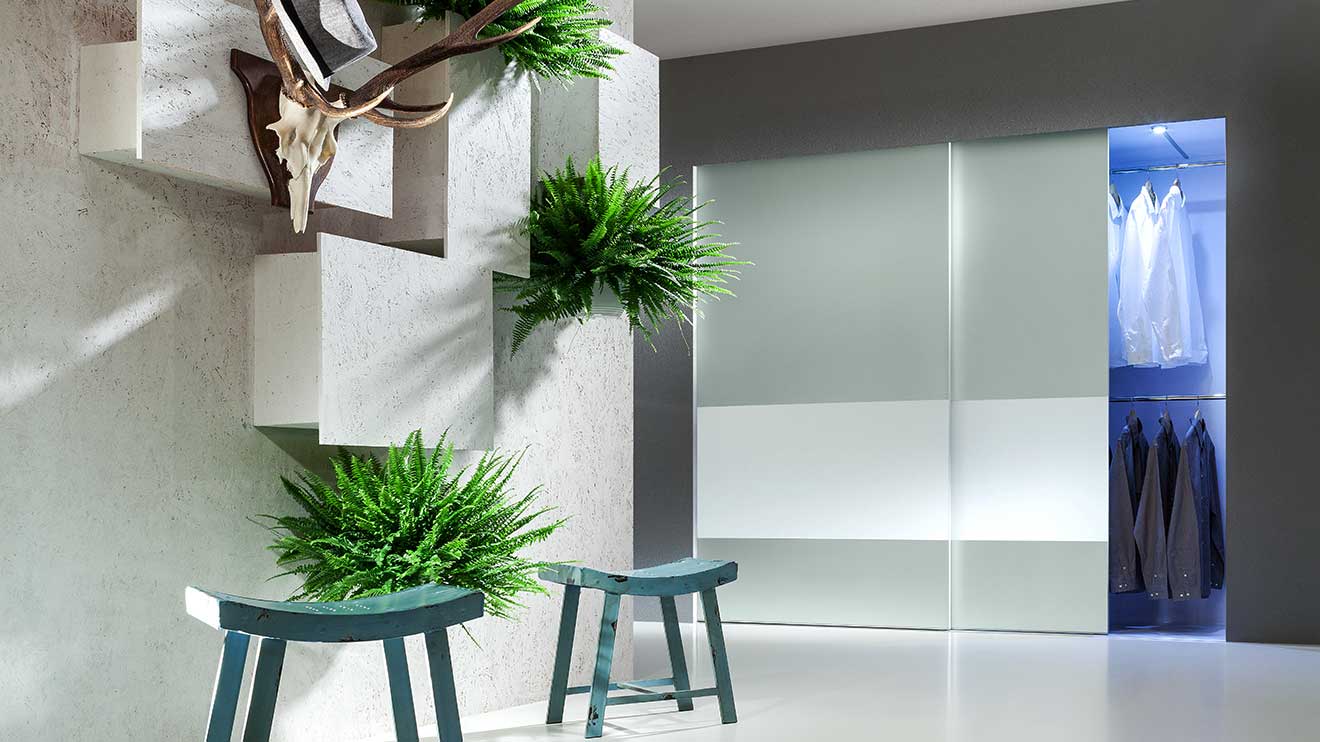 Revolutionary spring Comfort Touch!
Comfort Touch is the newest product on the market- which can be called 'full closer'. Not only is it responsible for closing the doors but it also helps to open them. It is enough to slightly touch it with your finger or hand and they will automatically move 2cm from the edge.
This newest patent solution is used for the frameless HELIODOR system and other Komandor systems with thin aluminium frames.