Every child is an individual with his or her own needs. That's why there is no universal recipe for designing a child's room. One thing we know for sure; they are never boring! Children's rooms can be small so it's a good idea to go for a wardrobe with sliding doors. If you have small children it is worth dividing it into two parts: one for clothes and one for toys. You can always bring them together for just clothing at a later date.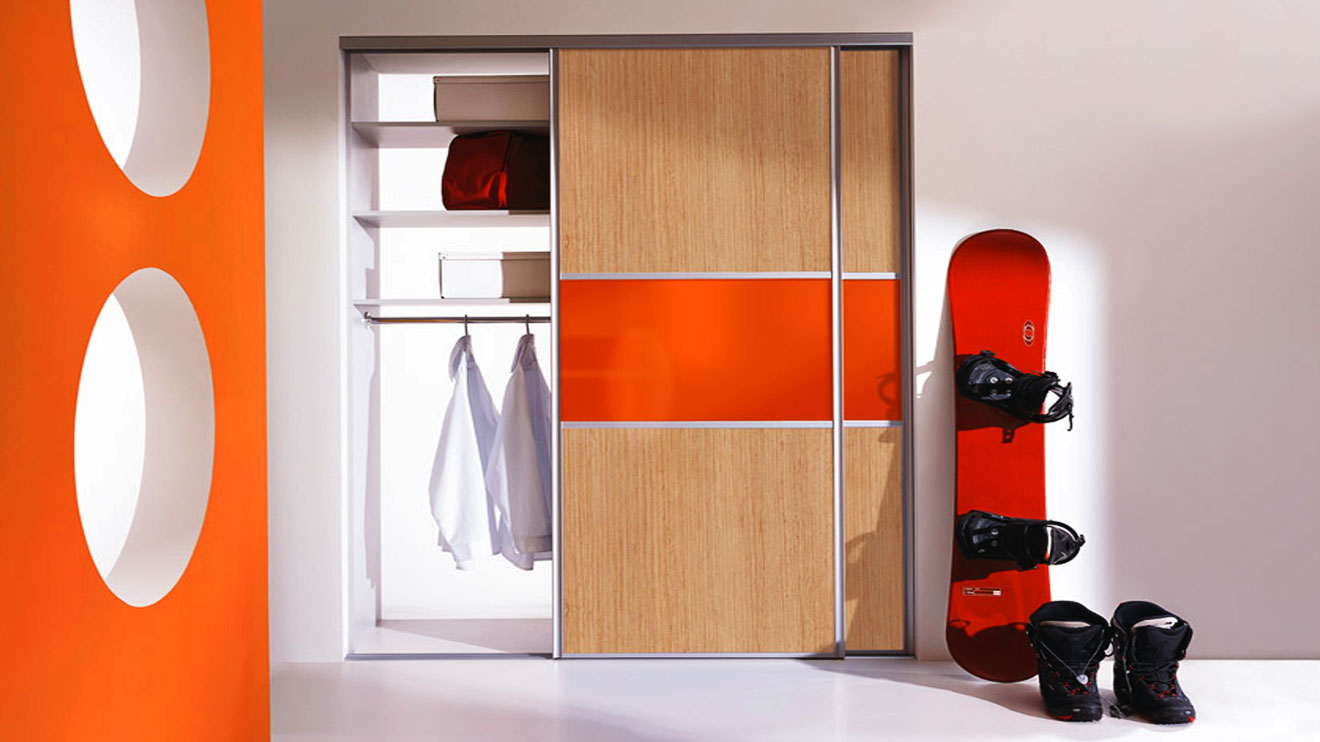 Placing hanger rods on different heights will give you more space. The system of shelves and drawers will immediately bring more organisation to the room. Shelves at the bottom and the spaces under the hanger rods can be used for storing boxes with toys for easy access.
In the teenager's wardrobe it's important to have extra hanger rods and shelves. Drawers can be used for storing underwear, hats, belts and accessories.
A wardrobe with sliding doors is ideal both for younger children and teenagers alike as allows for better usage of space and is much easier to clean. The wardrobe can be complemented with other products from our bespoke furniture range such as desks, chest of drawers, beds etc. There is a wide range of designs, colours and materials.
The wardrobe is a central piece of furniture so it should be interesting and colourful. Safety glass does not look like safety glass and comes in many colours and designs. Graphic glass with the picture of their favourite cartoon or a star imprinted into the glass is a very popular feature. When the child is older we can change the doors along with the style of the room to suit.
Why not try board panel or eco-leather? This is an interesting and quite 'grown-up' choice; great for style conscious teenagers.
Make sure you talk to your child about how they want their living space. They will feel involved and consulted and the design and furniture is likely to last longer than choosing something on a whim or something they may not like. This is especially important in pre-teens and teenagers who have very set ideas about what they want.
As we all know- children love to make a mess. Sliding wardrobes allow us to organize the chaos!