A Slanted door system is perfect for any room with a slanted ceiling: attics, spaces under the stairs or lofts. Slanted doors are available in both steel LUX systems and Aluminium Agat system.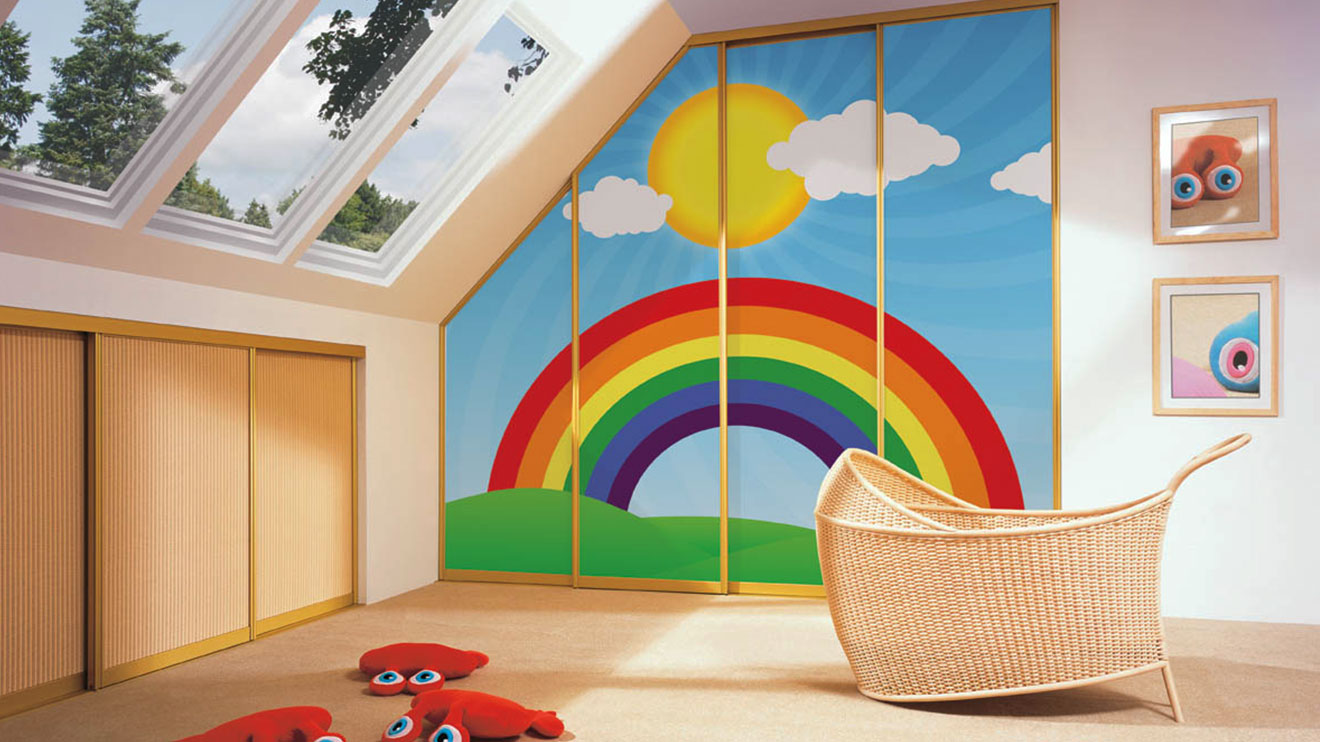 Drzwi skośne (system stalowy i aluminiowy) dostępne są w profilach przedstawionych poniżej.
LUX ST 10
Lux ST 10– a very popular steel system with broad edges and regular shapes. Smooth surface and slight grooves in the central part of the profile makes it very easy to use. The regular shape of this profile makes the wardrobe appear light and roomy. A wood effect frame and board panel gives the wardrobe the impression of a traditional solid piece of furniture. The Lux steel system allows you to match different inserts in one door wing, which is why it can be used in many different rooms: hallways, living rooms, children's room, attics, bathroom and bedroom. It is available in 13 different colours.
AGAT ST 25
AGAT ST 25- Antique in its style, this profile is simple yet striking in its design. A combination of plain geometrical shapes of classical, simple and regular form with modern, expressive and meaningful design allows this profile to make wardrobes look lighter without taking away from their natural shape and style. The important feature of AGAT is its symmetry, which means an identical look from both sides.
ART DECO
ART DECO- a classic reflection of ArtDeco epoch. It became an inspiration for constructors and designers, who have recently revisited the idea of geometrically styled products for their elegance. Aluminium usage and the choice of different colours underline the original shape and personality of this profile. Wardrobes with an ArtDeco profile look clean, modern yet remarkably elegant.
LAZURYT ST 25
LAZURYT ST 25- a profile with a delicate, subtle and slender shape. The slender line, subtle roundness of the edges, and the clarity of form and perfect composition of this shape make Lazuryt an aristocrat among profiles of a similar type.