Built of bearing profiles and joining elements in natural anode, the column system was created to meet demand for the latest aluminium fashion trends. It is suitable for every interior as a module system either in living rooms or walk-ins. Column systems allow you to organise your interior in such a way as to create an impression of lightness, yet in reality, the system is durable and strong. To achieve this effect it is recommended to use single profiles 'light' and for the second option double profiles 'heavy'.
Bearing profiles can be joined together vertically and we can mount shelves, drawers or hanger rods to them. The length of the profile is 2750 mm long and is designed to use whole height of the room secured by a special connecting system. The column system is easy to assemble and constructed in such a way that you can easily dismantle it and move it to another room.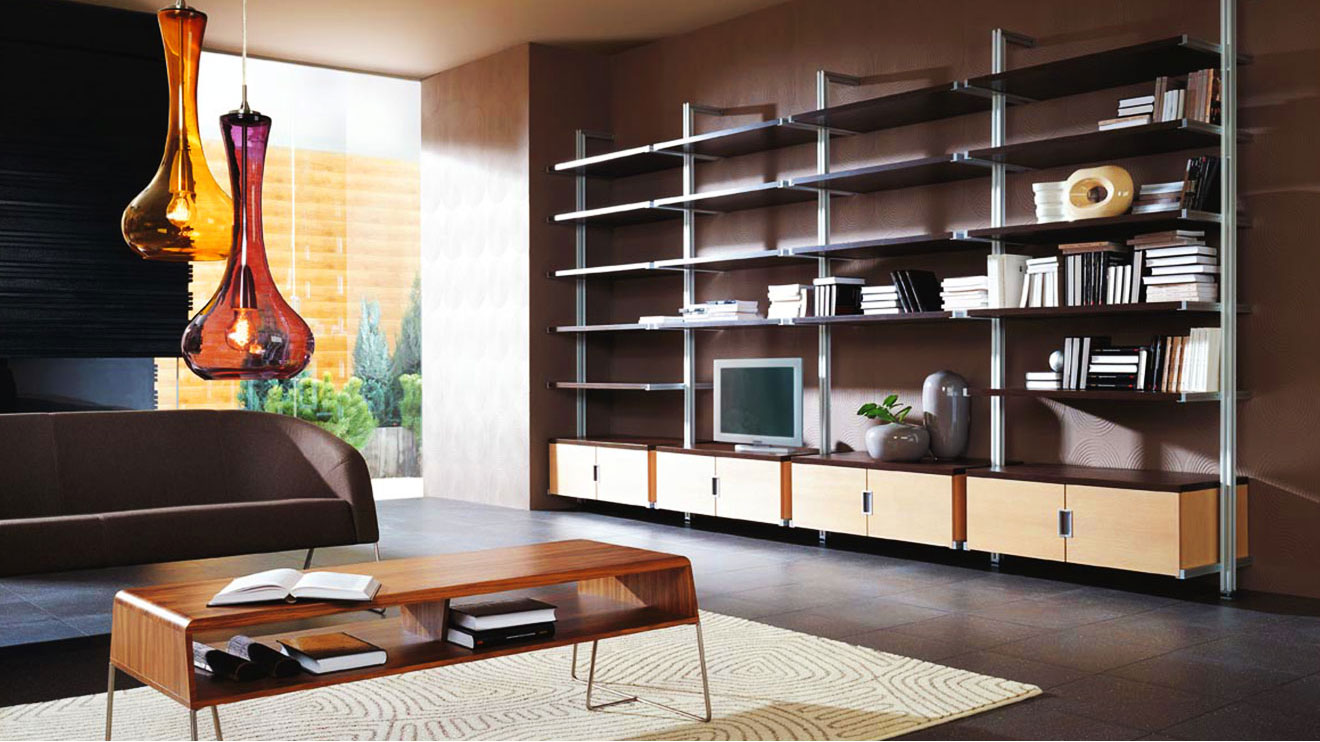 Column system
Simple, modern and versatile, created from an aluminium profile available in natural anode. The system allows bearing profiles to be joined together vertically so we can mount shelves, drawers or hanger rods to them. The column system is a clever, flexible space that can be easily moved from room to room.